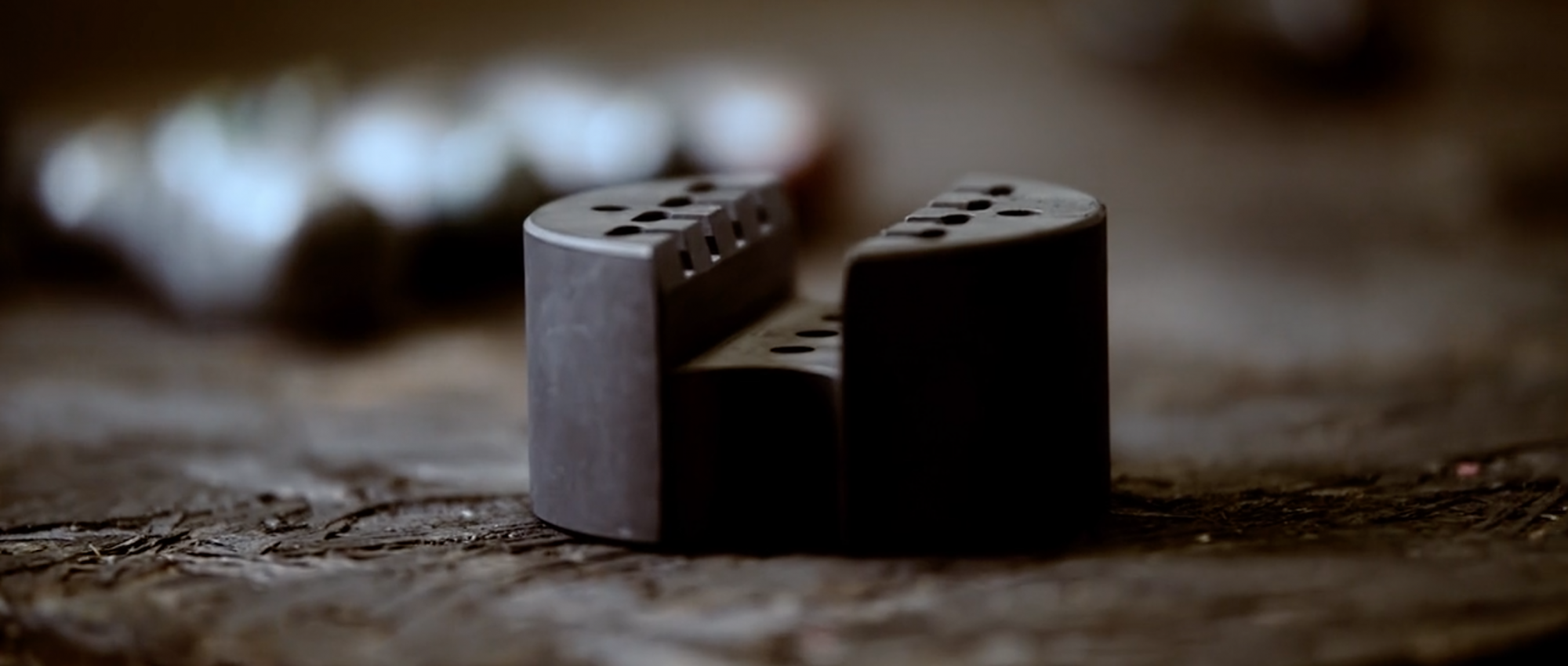 Graphite Electrodes, Blocks, Rods, and ISO Static Graphite
Our graphite products are manufactured using the best Petroleum coke. The Graphite Electrodes we supply are best suitable for low and medium arc and ladle furnaces. All of our Graphite Blocks and Rods are manufactured to customer specifications. Ameri-Source warehouses sufficient inventory at all times in all varieties of graphite.
CNC Graphite Machining
As highly trusted specialists in graphite, Ameri-Source is the top choice for CNC machining. With a fast response and turnaround time, we answer customers' needs quickly, carefully, and expertly. In our new, superior facilities, we carry a large inventory of grades of graphite, including AS-TJ, AS-CX, AS-UF, and AS-LM. With many capabilities, we produce small and large scale runs for clients in many different industries and for varying applications, meeting extremely tight tolerances. Our specialty graphite is available in a host of sizes and as both blocks and rounds, providing not just quality, but variety and quantity as well. Our specialty graphite is also thermally conductive and shock and chemical resistant.
With worldwide shipping and rush service available, Ameri-Source is the country's graphite leader. Please contact us with any questions, and see below for details.
Graphite Electrodes
Graphite electrodes are the only product that can conduct the power and withstand the heat necessary to make steel, and our high-quality electrodes reduce melting costs and increase furnace productivity.
Because one size does not fit all, we offer multiple grades and sizes of graphite electrodes to meet the needs of our global customers. We provide UHP–Ultra High Power and HP-High Power electrodes to meet specific furnace demands, as well as white coding and black coding electrodes. Electrodes with truncated cone nipples (3-TPI and 4TPI) or electrodes with male/female connectors come in a complete range of dimensions 1"-28" or (25mm-700mm). Strong inventories in various sizes allows us to provide reliable supplies to our customers.
With the installation of our new autoclave and drying oven, our technicians will be able to impregnate electrodes, plates, and bricks with a NOX treatment on-site to help extend the life of graphite products.
Ameri-Source Specialty Products values our customers. We ensure that 100% of all graphite electrodes and nipples meet industry quality standards and strive to make sure our customers get the specific grade, specification and size for their needs. All electrodes are inspected, carefully packaged before shipping to their destination.
Specialty Graphite Block and Rod
Ameri-Source Specialty Products offers a variety of different sizes and shapes of graphite blocks, rounds, and rods to suit many different applications, as well as being able to customize components and parts to specific requirements. With our extensive list of machines and manufacturing expertise, it allows us to take on new product development from new and existing customers. We work closely with all of our customers by understanding their needs, and transforming that need into the required products. Through our global partnerships, we can provide the best materials at the best price along with shorter lead times and quick turnarounds.